Bobby Wheeler Music Network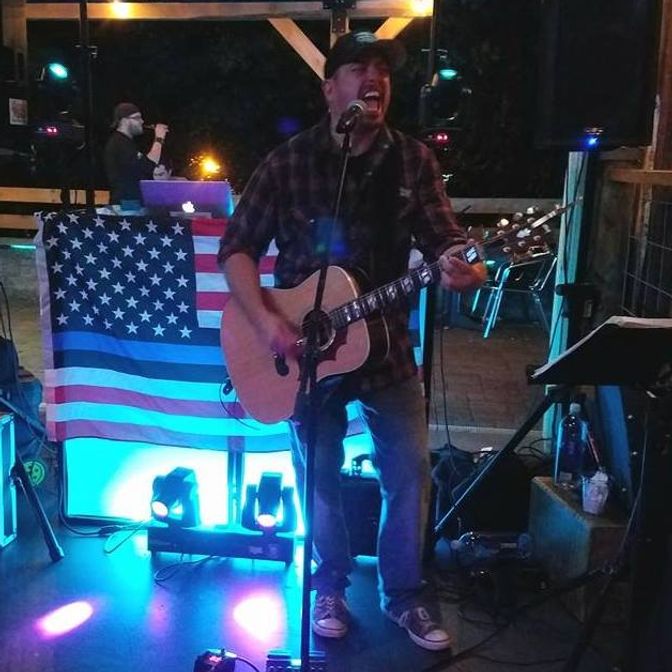 Bobby Wheeler Acoustic
Bobby Wheeler has been playing acoustic gigs since before it was cool.  Acoustic since 2004!  Due to his love of the sound of the acoustic guitar and breaking down songs to their simplest form, acoustic gigs have been the bread & butter of the Bobby Wheeler Music franchise. 
Bobby Wheeler has the acoustic music to accompany any event.  Whether you're looking for a relaxed mix of dinner music or upbeat, high energy singalongs; corporate events or backyard BBQs, Bobby Wheeler has what you're looking for.  With a diverse musical catalog ranging from Motown Classics to Modern Country hits he's sure to be able to draft a setlist that will provide the perfect soundtrack to your event, or keep the patrons at your venue engaged all day/night!!
Keep an ear and eye open as he will soon be taking acoustic to the next level with what he is calling An Interactive Acoustic Evening!   
To request more information regarding acoustic click below.        
Nashville Drive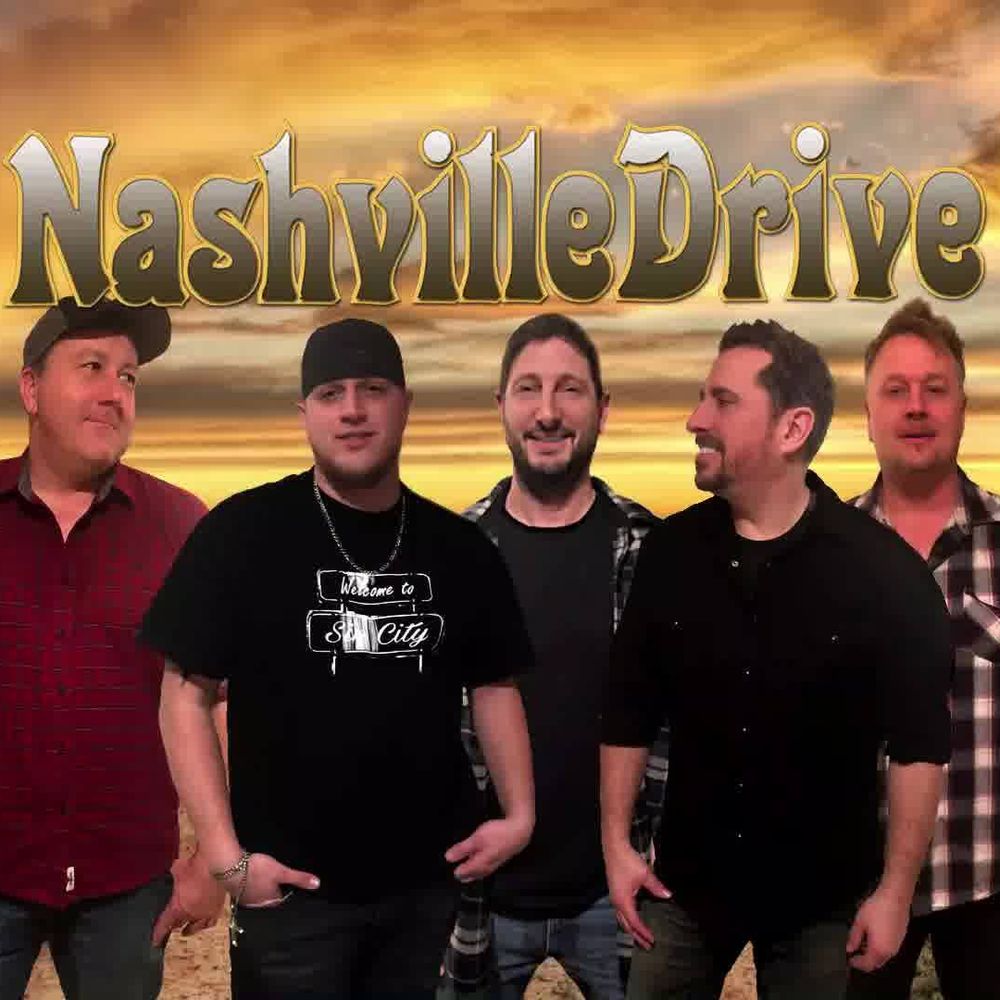 Nashville Drive is a modern Country band paying tribute to some of today's top country artists as well as writing and performing their own original music. 
They have a dynamic two male lead vocal team of Bobby Wheeler and Kyle Gregory who bring the party to another level! Greg Herman brings the thunder with his "weapons of mass distortion" (a phrase originally coined by Kyle Gregory)  .  An ensemble of guitars and effects pedals that help him create rich tones, while Jason Avery and Jeff Vitti hold down the low end.  Making sure the songs are in time and in step with your moves! 
Nashville Drive performs throughout New England, PA, NY and NJ. Covering a wide range of today's top country artists such as Luke Bryan, Luke Combs, Florida Georgia Line, Jason Aldean, Zac Brown Band.  Cross over country stars such as Kenny Chesney, Tim McGraw and Blake Shelton, as well as classic artists like Brooks & Dunn and George Strait.  But there is no doubt the best part of any ND show is their original music!
Their debut cd reached #13 on the iTunes top new country music downloads in 2015.
They are currently working on new material and ready to get into the studio get the tracks down and music out to you! 
The Oddfellas Music Group
The Oddfellas Music Group is the brain child of Stratford legend Pat Matto.  It is a network of musicians Matto works with in duo, trio and full band line ups to fill the air of southern CT with sweet sounds. 
Oddfellas bass player, chicken clucker and current member of about 17 CT bands, Kevin Cerulo, introduced Matto and Wheeler in 2016 and they've been collaborating ever since.  They usually add versatile string pickers Greg Hanna and Jon Goode to round off the Oddfellas full band line up. 
The Oddfellas song catalog was created with the intention of everyone knowing every song.  It spans over popular music for the past 50 years including hits by classic artists such as The Beatles, Van Morrison, Tom Petty, Bon Jovi and The Temptations to newer classic artists such as Sublime, Goo Goo Dolls, and Darius Rucker.  It spans over time and genre to bring you songs you know the words to!!!
With big smiles and positive energy The Oddfellas will provide the party!    
To hear the Oddfellas click the button below:
Wedding Services with DJ Rob Newberry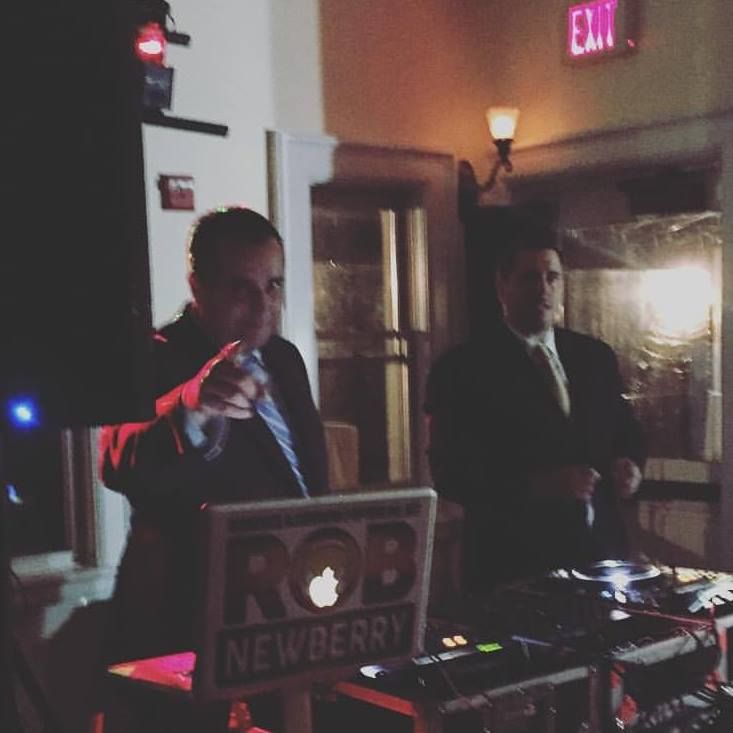 DJ Rob Newberry has been on the top of the CT music scene for as long as there has been one!  A professional, he keeps current and connected to the charts and what audiences want to hear.  A true DJ from a time when DJs didn't just hit a button and were fully invested in the trade.  He continues to bring that experience, preparation and drive to each of his shows!!!  He will do the same for your special day!
Bobby Wheeler and Rob Newberry first teamed up in 2009 to work a friend's wedding.  From that wedding they had 3 guests reach out to them to work their weddings the next summer.  From those 3 weddings they were asked to do another 3 wedding.  Now they fit in about 10 weddings a year from word of mouth alone.  
They understand the day is about you and work with the bride and groom to set up the perfect playlist and musical options for your special day. 
Several packages available including live acoustic cocktail hours, ceremony and reception announcing and DJing.   
Acoustic Duos and Trios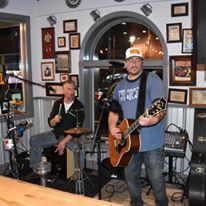 Love you some Bobby Wheeler Acoustic but your event is looking for a little more Umf, but not as much as the full band brings?  Bobby Wheeler has some of the best musicians in CT on speed dial to accompany him.  
Inquire today about the many duos or trios that might meet your need.  
Bobby Wheeler & The Hot Oil Hitters